Roadside Attraction is a 3/D steel diarama with a mosaic stone mountain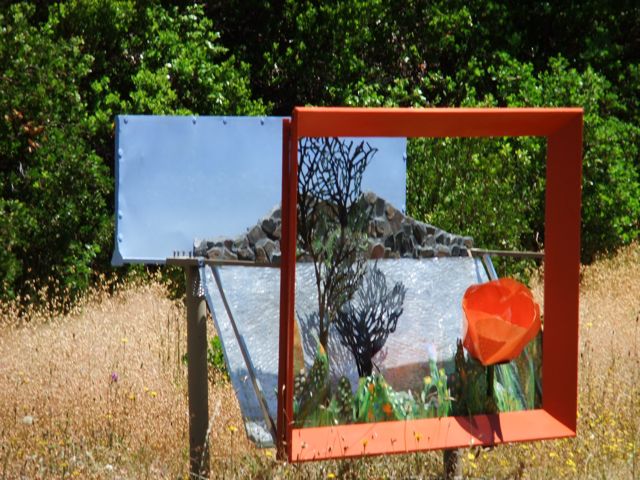 "Lake County Landscape" was part of
Lake County EcoArts Sculpture Walk 2006.
It is perforated, expanded sheet steel, wood and paint. It is now available for sale.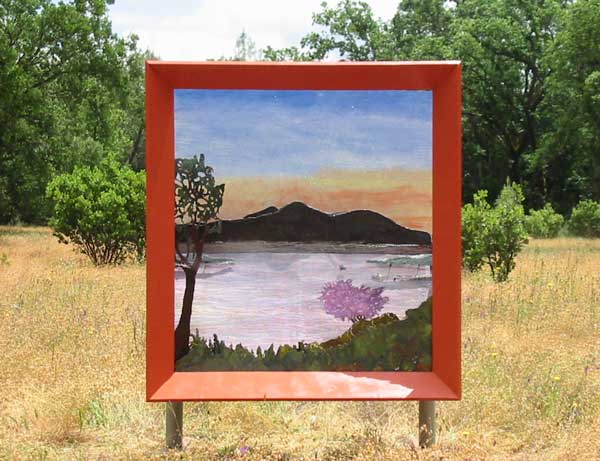 From the front this sculpture looks like a traditional painted landscape but it is actually a diorama of translucent painted steel perforated or expanded metal panels and solid sheet metal pieces. The water panels have shiny reflective metal areas.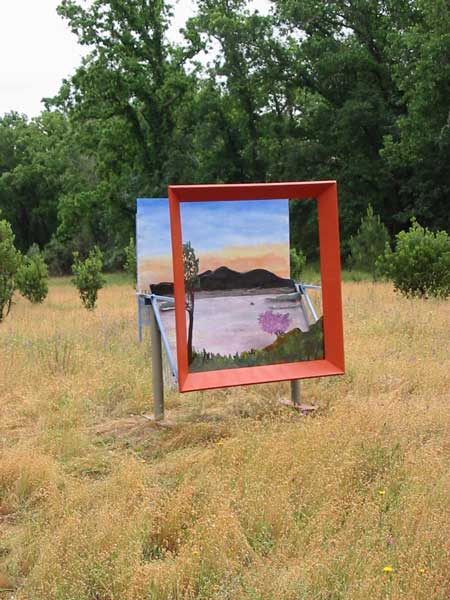 The 3-quarter view shows the 3 dimensional sculptural qualities.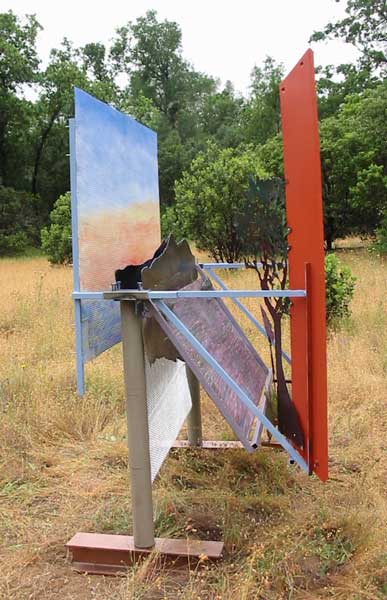 The side view shows the complicated base designed by Karl Giovacchini,at www.artofact.com
My longtime friend and fellow 2006 EcoArtist, Karl Giovacchini was my technical assistant on this sculpture, creating a base that both adjusts and disassembles . Thanks to this design, I can now assemble carry and transport the sculpture myself, without special equipment or extra help.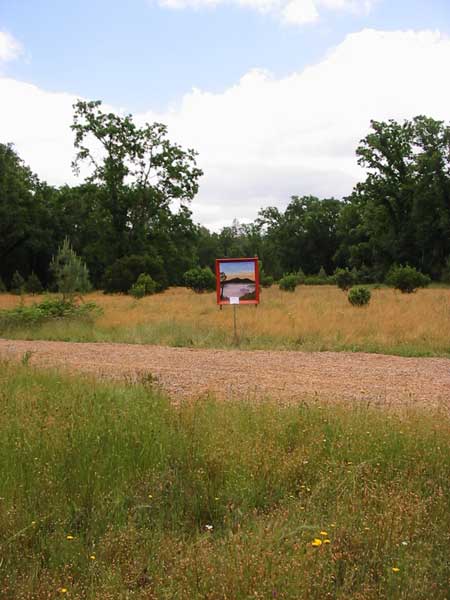 A view from afar
Questions about the Sculptures?
Email slaggirl@artfulalf.com
---
The 2005 Eco Arts Piece...Welded Steel
"Persephone Emerging"completed May 2005
for the EcoArts : Lake County Sculpture Walk 2005
Persephone was in the park from Late May 2005 until October 15 2005
She is now available for sale... Contact Alicia if you are interested in owning "Persephone Emerging"
Email slaggirl@artfulalf.com