Here is a 2005 detail of the head scroll down for more text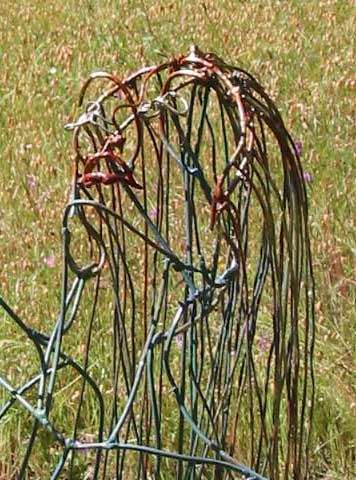 In he sun, you can see the gold eyes and hair of the original paint job.
She still has red lips she has from tasting the pomegranate.
I changed her hair color to a berry color in 2010.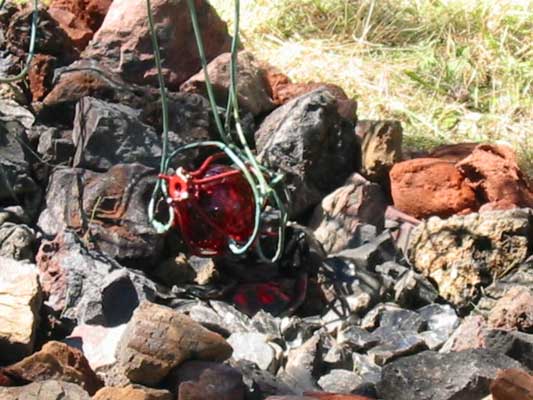 This picture shows a closer detail of the Japanese Float Pomegranate and the reflection of the red light
in the pile of black obsidian (volcanic glass) underneath.